Artist Interviews (34)
#Throw Back Mondays

(originally posted 8/10/10)
Tea with Colin Fraser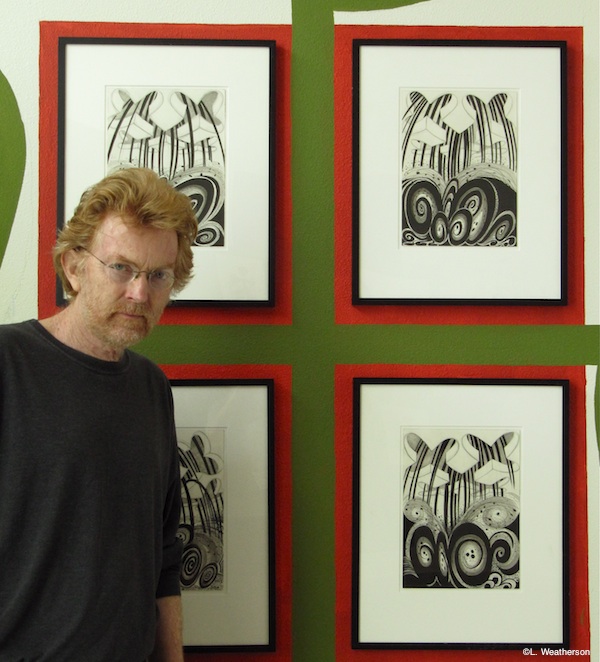 Before meeting with Colin Fraser Gray, I had the opportunity to browse through his website;
www.colinfrasergray.com
. The website gave me a brief overview of Colin's work, and his accomplishments. His work is mesmerizing; it jumps out and literally shakes your soul. This was the feeling it gave me from looking at the online photo's, to see his artwork close up in real life was an experience all its own. From my research I came across interesting facts on Colin. In 2006 Colin rocked the city of Santa Barbara with his controversial sculpture "W". The sculpture is a toppled, upside down McDonalds sign with green arrows shot into it. A very powerful piece that, I took as a stance against the corporatism that was running rampant at the time, and the head honcho known as "Dubya".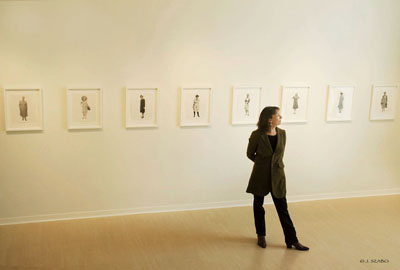 #Throw Back Mondays

(originally posted 8/2/10)
Has the process of making a photograph become completely obsolete in the contemporary art world? Not for Jacqueline Woods. In fact, the process of developing and printing the photo is an essential facet to her work as a whole. The process, coupled with themes of memory and identity is what makes Woods' photographs so enticing.
More...