Artist Interviews (34)
Luce Patricolo, the Glass Alchemist
My interview with Luce Patricolo was unfortunately held to phone conversation and email. But I could tell from the brief communication, that Luce was an individual full of passion and life. When speaking of the WAV, Luce's passion is felt though the computer screen. "The WAV's intent and Chris Velasco's dream is to keep artists in Ventura who have all but been driven away by lack of affordability, vanished endowments for the arts, and virtual risk of extinction within our current society. Raising the consciousness of Americans that art is essential to humanity and the feeding of ones soul. Where Europe has always been aware of the worth and contribution of the artists role in society, America, I feel is in need of an awakening of its value".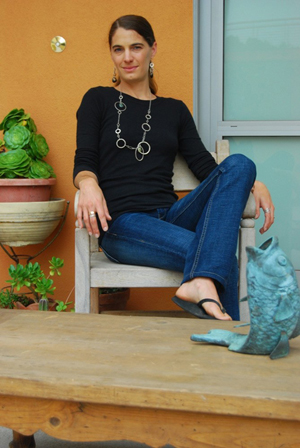 Catlin Harvey Blair: The Interconnectedness of Art and Nature
Catlin Harvey Blair
is a sculpture artist and jewelry designer who grew up right here in the 805 in Santa Barbara, California. Growing up in a positive family that raised her with the aesthetic of seeing beauty as it naturally exists in the world, she found her artistic niche early. She loves to put things found in nature in a different context to make them truly seen. "Some people look at a stick and just see a stick, but it's more than just a stick, it's this beautiful part of nature that fits in perfectly with its environment," says Catlin.
More...