Tiffany Curtis Litchfield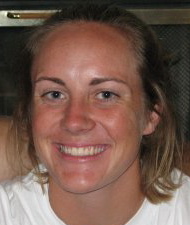 Food is a main priority in my life and because of that my daily schedule results in lots of food adventures! I call them food adventures because my fiance Evan, who is also a foodie, and I are willing to drive just about any distance to eat really good food. Driving cross country 4 times, I've seen a lot of the country, different ways of living, and of course eaten all different kinds of delicious food. It's made me appreciate all the fresh, local produce we have here in the 805 as well as made my palette search for the best representation of California.
I've always loved food and lots of it. Food competitions starting in college really made my friends see how much I could eat, pizza in particular, and how I made food the center of everything. Now, I have friends telling me about food adventures they went on and how good it was. It's awesome to know I've become associated with food and have the privilege of writing about it!