9 minutes reading time
(1737 words)
Susan Egan, Broadway Original Belle Starring in Beauty And The Beast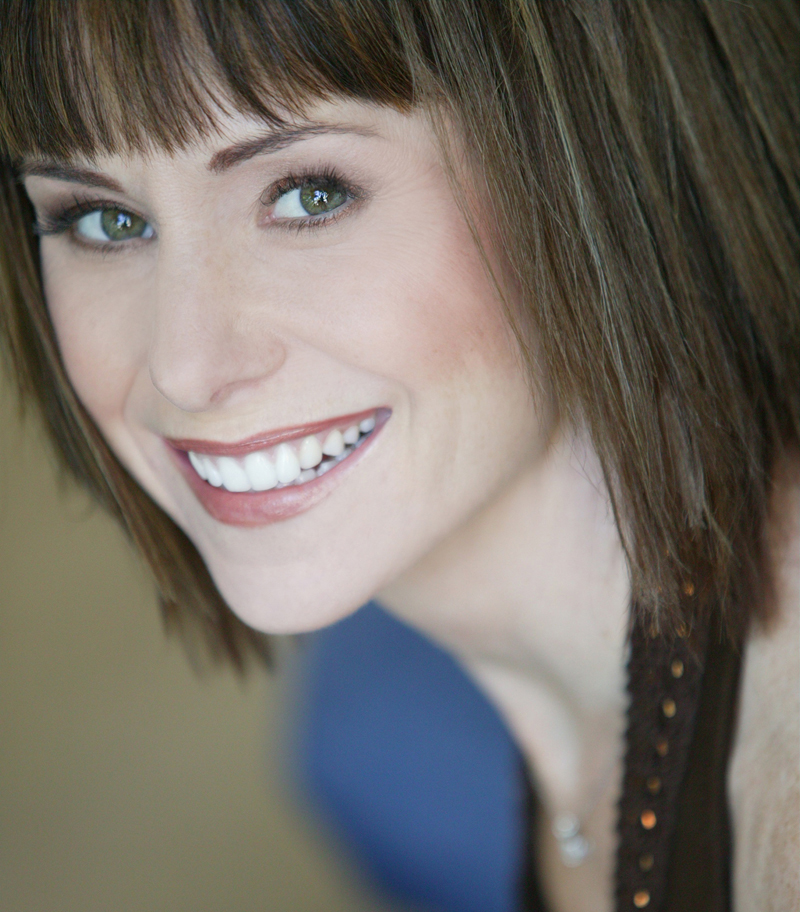 5-STAR THEATRICALS*
Presents the Third and Final Show of its 2017-2018 SEASON with
SUSAN EGAN starring as BELLE in
BEAUTY AND THE BEAST
Music by Alan Menken Lyrics by Howard Ashman and Tim Rice
Book by Linda Woolverton
Musical Direction by Dan Redfeld
Choreography by Cheryl Baxter
Directed by Yvette Lawrence
The Original "Belle" Returns Beginning
Friday, July 20 at the Thousand Oaks Civic Arts Plaza!
Thousand Oaks, Calif…5-STAR THEATRICALS (formerly Cabrillo Music Theatre) is thrilled to announce that Broadway's original "Belle" SUSAN EGAN, will reprise her iconic performance once again (for one last time!) in its final show of its 2017-2018 season, BEAUTY AND THE BEAST, music by Alan Menken, lyrics by Howard Ashman & Tim Rice, book by Linda Woolverton (based on the Disney film), musical direction by Dan Redfeld, choreography by Cheryl Baxter and directed by Yvette Lawrence. BEAUTY AND THE BEAST will open on Friday, July 20, 2018 and runs through Sunday, July 29, 2018 at the 1,800-seat Kavli Theatre at the Thousand Oaks Civic Arts Plaza, 2100 Thousand Oaks Boulevard in Thousand Oaks.
After blossoming its magical charm over the Civic Arts Plaza as one of the top-selling 5-Star Theatricals (formerly Cabrillo Music Theatre) shows of ALL TIME, we welcome you to "Be Our Guest" through the brand-new retelling of the classically enchanting tale as old as time. With music by Alan Menken, and lyrics by Howard Ashman and Tim Rice, this much-anticipated production will transform your spirit, leaving you captivated by adventure, revenge, true friendship and love that knows no limitations.

ABOUT SUSAN EGAN
SUSAN EGAN has made powerful impressions in theatre, film, television and music. She headlined on Broadway as Thoroughly Modern Millie, won critical acclaim as "Sally Bowles" in Cabaret, starred in Triumph of Love and State Fair, and received Tony Award and Drama Desk nominations for "Best Actress" as the original "Belle" in Disney's Beauty and the Beast. Regionally, Egan starred alongside Carol Burnett in Putting It Together and Tommy Tune in the national tour of Bye, Bye Birdie, and developed works at Yale Repertory, Baltimore Center Stage, South Coast Repertory, and the Mark Taper Forum. Her film credits include "13 Going on 30," "Gotta Kick It Up" for the Disney Channel, and many award-winning indies seen at Seattle Film Festival, Sarasota Film Festival, Slamdance, the HBO Comedy Festival and beyond. Susan has voiced leading characters in the animated features "Hercules" (Meg), "Spirited Away" (Lin), "Porco Rosso" (Gina), "Lady and the Tramp II" (Angel), "Achmed Saves America" (Ginny), and is currently on Cartoon Network's Steven Universe (Rose Quartz). On television, she spent two seasons on the WB's Nikki, and guest-starred on "House," "Numb3rs," "NYPD Blue," "Arli$$," "Drew Carey,"" Great Performances," and countless others. Susan has headlined with more than 50 symphony orchestras worldwide, including concerts at Lincoln Center, Carnegie Hall, the Kennedy Center and the Hollywood Bowl, and has over 40 recording credits including her solo CDs: "All That and More," "So Far," "Winter Tracks," "CoffeeHouse" (Best Vocalist 2004), "Susan Egan LIVE," "The Secret of Happiness," and 2015's "Softly." She is an accomplished master teacher in music performance, obsessive gardener, happy wife, and leader to her daughters' two Girl Scout troops. www.SusanEgan.net, Facebook.com/OfficialSusanEgan.

ABOUT THE FULL CAST AND CREATIVE TEAM
The Cast of BEAUTY AND THE BEAST will also feature: Jason Chacon as "The Beast," Adam Hollick as "Gaston," Justin Charles Cowden as "Lefou," David Gilchrist as "Maurice," Marc Baron Ginsburg as "Lumiere," Tracy Ray Reynolds as "Mrs. Potts," Nandani Sinha as "Madame de la Grande Bouche," Gregory North as "Cogsworth," Devon Davidson as "Babette," and Luke Pryor as "Chip."
The Ensemble will feature (in alphabetical order); Melia Bacon, Claudia Baffo, Daniel Berlin, Daisy Bishop, Lulu Bishop, Aaron Camitses, William Carmichael, Amanda Carr, Josh Christoff, Luca de la Peña, Ron de la Peña, Gil De St. Jeor, Courtni Gidish, Veronica Gutierrez, Marcus Henson, Grant Hodges, Keenon Hooks, Danielle Jensen, Ashley Knaack, Liana Leininger, Sharon Logan, Marissa Margolis, Sarah Marie, Sean McCarthy, Madison North, Drew Rosen, Jade Rosenberg, Pablo Rossil, Katie Self, Jessie Sherman, Olly Sholotan, Bayley Tanenbaum and Jater Webb.
YVETTE LAWRENCE (Director) joined the 5-Star Theatricals Family last summer as director of Peter Pan, for which she received a Broadway World Award nomination. She has directed thirty plus productions including Guys and Dolls, Macbeth, Godspell, The Secret Garden, The 25th Annual Putnam County Spelling Bee, Romeo and Juliet, Once Upon a Mattress, The Addams Family Musical, You Can't Take it With You, Once on this Island, Disney's Beauty and the Beast, Twelfth Night, Pippin, The Spitfire Grill, Into the Woods, Once in a Lifetime, Fiddler on the Roof, Blood Brothers, Barnum, The Front Page, Sweeney Todd, Death Takes a Holiday, How To Succeed in Business Without Really Trying, The Fantasticks, As You Like It, Oklahoma!, Arsenic and Old Lace, and more. As an established Broadway performer, Los Angeles audiences may remember Ms. Lawrence as Belle from Disney's Beauty and the Beast at the Shubert Theatre and as Linda in the National Touring Company of Blood Brothers starring David Cassidy and Petula Clark, for which she received a Joseph Jefferson Award Nomination. She has had the opportunity to learn from some of the theatre world's finest directors. Other credits include: Broadway: Disney's Beauty and the Beast; Falsettos directed by James Lapine; Nick & Nora directed by Arthur Laurents; Off-Broadway: Bring in the Morning directed by Sheldon Epps; National Tours: Little Shop of Horrors staged by Jerry Zaks and Kathleen Marshall; Blood Brothers starring Petula Clark and David Cassidy, Falsettos; Los Angeles Company: Disney's Beauty and the Beast (replacing Susan Egan as Belle); LA theatre: Barnum (Artistic Director Award Best Lead Actress in a Musical) directed by Josh Prince; Lizard (world premier musical) directed by James Mellon, Departures (world premier); Television: One Life to Live; As the World Turns; The Guiding Light, and numerous commercials and concerts.
CHERYL BAXTER (Choreographer) has been in the entertainment business for over 35 years working in theater, commercials, film and television. She started her career as an Assistant Choreographer to Gene Kelly and Kenny Ortega in Coppola's film "One From the Heart" and went on to assist Meryl Streep in "Death Becomes Her." Film credits include: "Xanadu," "Tap," "Grease 2," "Pennies From Heaven," "500 Days of Summer," "The Wild, Wild West" and "The Muppet Movie."Cheryl has worked with legends such as Gregory Hines, Sammy Davis Jr., The Nicholas Brothers and Donald O'Connor. Television credits include "Glee," "2 Broke Girls," the Academy and Golden Globe Awards, "How I Met Your Mother," "Community," "Mike and Molly" and "My Crazy Ex-Girlfriend." Cheryl has performed in the Los Angeles and First National companies of Catsand 42ndStreet and was in the Broadway telecast of Sophisticated Ladies. For fifteen years she choreographed the actors on the soap opera, "General Hospital" and a favorite experience was being on the casting team of Michael Jackson's "This Is It" tour. She has directed and choreographed extensively for Universal, Disney and Sesame Street Live, and has set theater productions throughout the U.S., Europe, and Japan. Past 5 Star Theatricals shows include: Oliver!, Once Upon a Mattress, Mary Poppins, Evita, Peter Pan, and The Cabrillo Holiday Spectacular starring Shirley Jones and Patrick Cassidy

DAN REDFELD (Musical Director/Conductor) received his training at New England Conservatory before transferring to UCLA, graduating with a degree in composition/conducting. In June 2016, "A Hopeful Place - A Song Cycle for Soprano & Chamber Orchestra," was released on Navona Records, with music by Redfeld and text by John Gabriel Koladziej featuring soprano Kristi Holden and the Hollywood Studio Symphony. Redfeld's Arioso premiered with the Santa Barbara Symphony under the direction of Maestro Nir Kabaretti and oboe soloist Lara Wickes in 2015. Recent works include January 15, 1947 for Solo Harp, Fantasy for Violin & Piano, Travels for Piano Quartet, Dance Sketches and Vineyards for Octet, In 2001, Little Women – An American Musical, with music by Redfeld, lyrics by Christina Harding and John Koladziej, and book by Steven Ganci and Ralph Lucas, was workshopped in Los Angeles and New York with Elaine Stritch and Deborah Gibson. Among Redfeld's twenty-five film scores are the AFI-produced "Cline E" and film noir "Moustache", which garnered him several national awards. Redfeld's studio work as an arranger/producer includes "I Once Was Told," "Music from the Twilight Saga," "Schindler's List: The Film Music of John Williams" and "Titanic: An Epic Musical Voyage," commemorating the 100th anniversary of the Titanic disaster and the re-release of James Cameron's Academy Award-winning film. For the stage, orchestrations Beaches: A New Musical, A Christmas Story (national tour, adapted from Larry Blank's original orchestrations), the Broadway Medley for the Los Angeles Music Center's 50th anniversary and shows in the West End and continental U.S. As music director/conductor, Redfeld has worked on forty-plus musicals including The Addams Family, The Who's Tommy (with Alice Ripley), Chess - the London Version (with Susan Egan and Matt Morrison), My Fair Lady (with Jonathan Pryce and Laura Michelle Kelly), Evita, Jesus Christ Superstar, Into the Woods and The Secret Garden. www.danredfeld.com.
The Design Team for BEAUTY AND THE BEAST is as follows: Lighting Design by Jose Santiago; Sound Design by Jonathan Burke; Costume Design by Beth Glasner; Makeup Design by Denice Paxton; Hair & Wig Design by Daniel Robles; Prop Design by Alex Choate; Fight Director is Marc LeClerc; Flying effects by ZFX, Inc.
ABOUT THE PRICING AND SCHEDULE
BEAUTY AND THE BEAST will open on Friday, July 20, 2018 and run through Sunday, July 29, 2018 at 1pm. Performances are Thursday at 7:30pm, Fridays and Saturdays at 8:00pm, and Saturdays and Sunday at 2:00pm (with an added performance on Wednesday, July 25 at 1pm (with free parking!) and the Sunday, July 29 performance will begin at 1pm).
A signed performance for the deaf and hard-of-hearing will take place on Saturday, July 21 at 2:00pm, followed by a post-show discussion with cast, staff and audience. Tickets are on sale now and may be purchased at the Thousand Oaks Civic Arts Plaza Box Office located at 2100 Thousand Oaks Boulevard in Thousand Oaks, or through www.5startheatricals.com, or by phone at (800) 745-3000.
For groups of 10 or more, please call Group Sales, 5-STAR THEATRICALS at (805) 497-8613 x1.
Ticket prices range from $35-$89. For ticket and theatre information, call (805) 449-ARTS (2787). BEAUTY AND THE BEAST performs exclusively at the Kavli Theatre, Thousand Oaks Civic Arts Plaza, Bank of America Performing Arts Center, at 2100 Thousand Oaks Boulevard in Thousand Oaks.
*(Formerly Cabrillo Music Theatre)
Comments
No comments made yet. Be the first to submit a comment