BEYOND THE 805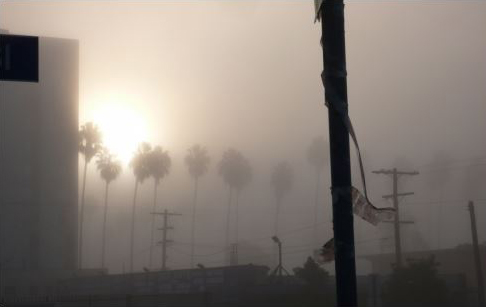 Image credit: Arthur Jafa, Love Is The Message, The Message Is Death (still), 2016,
single-channel video (color, sound), 7:30 minutes, courtesy of the artist and
Gavin Brown's enterprise, New York/Rome
LOVE IS THE MESSAGE, THE MESSAGE IS DEATH
Love Is The Message, The Message Is Death is a new video by artist, director, and award-winning cinematographer Arthur Jafa. Set to the searing highs and lows of Kanye West's gospel-inspired hip-hop track "Ultralight Beam," Love Is The Message is a masterful convergence of found footage tracing African American identity through a spectrum of contemporary imagery that includes photographs of civil-rights leaders watermarked "Getty Images," helicopter views of the L.A. Riots, and a wave of bodies dancing the Dougie. The meticulously edited seven-minute video suspends viewers in a swelling, emotional montage that is a testament to Jafa's profound ability to mine, scrutinize, and reclaim media's representational modes and strategies. Alongside images of familiar Black icons and historic events are also scenes of lesser-known figures, anonymous bodies in various states of elation and despair. Excerpts from Jafa's own documentary film Dreams Are Colder Than Death (2014) add a personal dimension to a work otherwise drawn from news media, television, and the Internet. While Love Is The Message poignantly embodies the artist's desire to create a cinema that "replicates the power, beauty and alienation of Black Music," it also reminds us that the collective multitude defining Blackness comprises singular individuals with manifold identities and unaccountable differences.
The Geffen Contemporary at MOCA
152 North Central Avenue
Los Angeles, CA 90012